Latina Involvement in American Politics
01 Jan
Sara Estela Ramírez becomes spokesperson of El Partido Liberal Mexicano
Date: 1904 
El Partido Liberal Mexicano was a Mexican political party that operated in Texas which opposed the dictator, Porfirio Díaz. Ramírez became the face of the organization because all the male members were under surveillance by the Mexican government.  
Source: https://www.womenintexashistory.org/learn/timeline/#1900 
01 Jan
Cruz Azul Mexicana
Date: 1920 
Cruz Azul Mexicana, a charitable organization, was established by Mexican-American women in San Antonio to help poor Mexican families. The organization was likely affiliated with other Cruz Azul groups in the country. It was similar to the Cruz Azul (Blue Cross) in Mexico and took on the motto "Charity, Abnegation, and Patriotism." Cruz Azul Mexicana grew out of the mutual-aid societies that Texas Mexicans organized beginning in the last quarter of the nineteenth century as a means to unite themselves to combat ethnic discrimination and economic uncertainty. 
Source: https://www.tshaonline.org/handbook/entries/cruz-azul-mexicana 
01 Jan
La Alianza de Sociedades Mutualistas
Date: 1926 
Nine of the large mutual aid societies banned together to form one organization focused on economic protection, education, and community service for Mexican Americans. From legal aid to strike organization, the Sociedades Mutualistas provided much-needed support to Texas communities. Women began to join these organizations in 1913 in response to the women's suffrage movement. 
Source: https://www.tshaonline.org/handbook/entries/sociedades-mutualistas 
01 Jan
Ladies LULAC
Date: 1933 
Ladies LULAC was composed of women's chapters in the League of United Latin American Citizens, the oldest Hispanic civil-rights organization in Texas. Ladies LULAC became national but remained strongest in Texas. In 1933 LULAC established the position of "ladies organizer general," the official organizer of women's chapters. Only women joined these groups until the mid-1980s when men-only organizations were attacked as discriminatory. 
Source: https://www.tshaonline.org/handbook/entries/ladies-lulac 
01 Jan
International Ladies
Date: 1934 
The Texas branch of the International Ladies' Garment Workers' Union was formed after some local workers had formed independent unions in 1933. 
Source: https://www.tshaonline.org/handbook/entries/international-ladies-garment-workers-union 
31 Jan
Pecan-Shellers
Date: January 31, 1938
Early 12,000 San Antonio pecan shellers, mostly Hispanic women, walked off their jobs. A three-month strike followed, in which the pecan shellers confronted both management and San Antonio politics. The original strike leader was  Emma Tenayuca, a well-known figure in San Antonio politics and the dominant force in the Worker's Alliance, a national organization formed by the Communist Party during the Great Depression. 
Source:
https://www.tshaonline.org/handbook/entries/pecan-shellers-strike 

01 Feb
Tex-Son Garment Workers' Strike
Date: February 1959 - January 1963 
Workers from the Tex-Son Garment Manufacturing Company, a factory that produced children's apparel in San Antonio, Texas, conducted a strike for increased wages, an end to outsourcing, and greater job security. The garment workers were all female, and 90 percent of them were Mexican Americans, as were a number of prominent strike leaders. the strike was organized by Local 180 of the International Ladies' Garment Workers Union (ILGWU) and was the first ILGWU strike led by Mexican American women. 
Source: https://www.tshaonline.org/handbook/entries/tex-son-garment-workers-strike 
17 Jan
The Raza Unida Party
Date: January 17, 1970 
It began its eight-year quest to bring greater economic, social, and political self-determination to Mexican Americans in the state, especially in South Texas, where they held little or no power in many local or county jurisdictions although they were often in the majority.  Mexican-American community control, bilingual education, and women's and workers' rights, bore similarities to the values espoused by the liberal faction of the state Democratic party.
Source: https://www.tshaonline.org/handbook/entries/raza-unida-party 
28 May
La Conferencia de Mujeres por la Raza - National Chicana Conference
Date: May 28-30, 1971 
The first national Mexican American feminist conference in Houston was held with about 600 women to discuss firmer ideas of women's roles and rights such as abortion, birth control and gender discrimination. Elma Barrera organized the conference to bring unity to the ideas of Mexican-American women activists. 
Source: https://www.tshaonline.org/handbook/entries/conferencia-de-mujeres-por-la-raza 
01 Jan
Irma Rangel
Date: 1972
First Mexican-American woman representative elected in Texas, serving the 49th legislative district. She deeply supported educational equality for minorities and the poor by passing several laws opening the doors for underprivileged Texas students to enter higher education.  
Source: https://www.tshaonline.org/handbook/entries/rangel-irma-lerma 
01 May
Farah Strike
Date:  May 1972 
4,000 garment workers at Farah Manufacturing Company in El Paso went out on strike for the right to be represented by a union. The strikers were virtually all Hispanic; 85 percent were women. Their labor action, which lasted until they won union representation in March 1974, grew to encompass a national boycott of Farah pants.
Source: https://www.tshaonline.org/handbook/entries/farah-strike 
01 Jan
Chicana Rights Project
Date: 1974 
The Mexican American Legal Defense and Educational Fund established this organization to protect poor Mexican-American women from discrimination in employment and healthcare. The organization, under its first female director Vilma Martínez, helps with litigation, research and community education. 
Source: https://www.tshaonline.org/handbook/entries/chicana-rights-project 
01 Jan
La Mujer Obrera of El Paso
Date: 1981 
In 1981 former Farah garment workers, many of whom participated in the 1972–74 Farah Strike, and local organizers such as Cecilia Rodríguez founded La Mujer Obrera in El Paso's south-central garment district. La Mujer Obrera was established as garment manufacturers began to abandon El Paso to seek cheaper and more easily exploitable labor pools in Ciudad Juárez and other foreign cities.
Source: https://www.tshaonline.org/handbook/entries/la-mujer-obrera-of-el-paso 
01 Jan
Judith Zaffirini
Date: 1987 
First Mexican-American women elected to Texas Senate, serving the 21st Senatorial District. She has passed 1,160 bills, making her the most successful legislator in the history of Texas politics.  
Source: https://senate.texas.gov/member.php?d=21 
01 Jan
First Hispanic female on the executive board of the national AFL-CIO
Date: 1995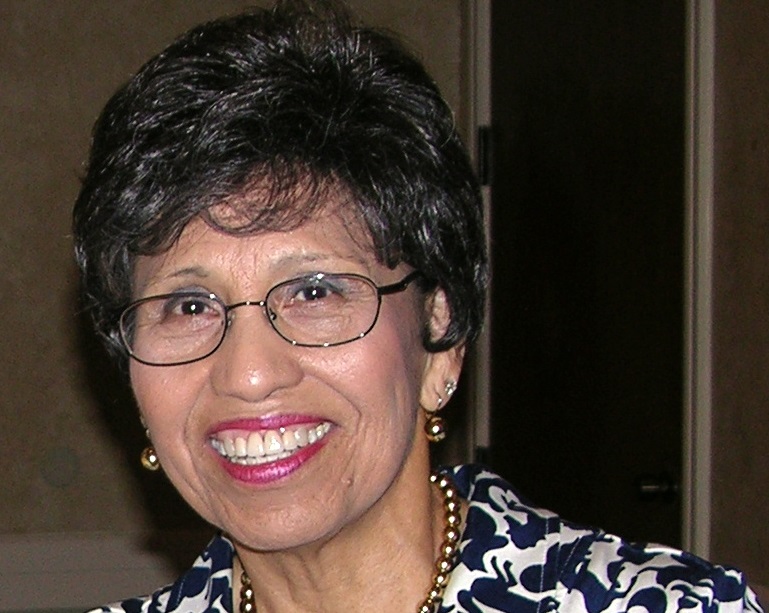 Linda Chavez-Thompson served as executive vice president of AFL-CIO for two 4 year terms, focusing on getting more women and people of color involved in unions. She advocated to partner with community groups such as the Institute for Women's Policy Research and the Congressional Hispanic Caucus Institute, to promote the importance of unions.  
Source: https://aflcio.org/2020/10/15/national-hispanic-heritage-month-profiles-linda-chavez-thompson